Program Cost & Scheduling
3-Day Course. $2,250.00 ($750.00 per day) plus Piper PA-12 Super Cruiser Rental ($135.00 an hour wet)
A $1,000.00 deposit confirms your position on the training schedule. The balance is due ten days prior to the start of your program. Payments are not refundable but can be used for rescheduling within 6 months. We accept cash, checks, wire transfer, MasterCard and Visa.
We recommend students purchase rental insurance, which is available at very reasonable rates from Avemco Insurance.
Aircraft Options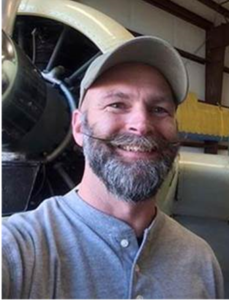 Flight training provided at our Lincoln, California (Sacramento) facility is taught by our Chief Flight Instructor Andy, who has been an aviation professional for over 30 years, Mature and Friendly. A CFI, CFII, MEI and holds a Commercial Certificate for single engine land and sea. Instrument and Multi engine, ATP land with over 26,000   total hours.  Over 6,000 in Multi-Engine, 5,500 in Turbine Cessna Caravan and 4,500 in Tailwheels alone.
Born and raised in Maine, Andy started flying at 15, soloed at 16 and received his Private Pilot's License at 17. Earned an Instrument and Commercial Licenses shortly after High School. After obtaining his Flight Instructor Certificate Andy managed a flight school for over 5 years.
In 1997 he moved to Alaska and after flying the Bush for 18 years decided he'd had enough of the long cold winters and moved south to Lincoln, California.
In Lincoln Andy teaches Accelerated Flight Training for Private Pilot, Instrument, Commercial, Multi-Engine, Advanced Tail-Wheel Instruction, Spin Training, Basic Aerobatics, Upset Recovery and High Performance training in a variety of aircraft.
Piper PA-12 Super Cruiser